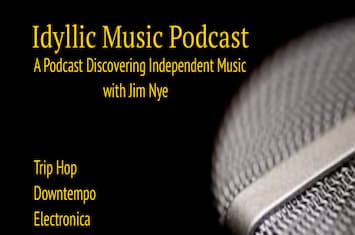 Best of Electronic Music
Idyllic Music Podcast has been unearthing and featuring songs by independent electronic music artists since 2006.
Many of these DIY bands have found freedom in the relative low cost of modern software and instruments. Creating their artistic vision became affordable and thousands of ideas sprang forth.
Electronic Music can be played on digital instruments or use sampled analog recordings or studio manipulation to create new sounds.
Downtempo means the songs are not hurried or frantic, instead they slowly unfold. The beats are calming even relaxed.
Music and Ideas. Mind and Hips. Each episode is gathered around a common theme. You will encounter a variety of rhythms and genres from around the world including Trip Hop, Chill-Out, Ambient, Lounge, Jazz, and Dub.